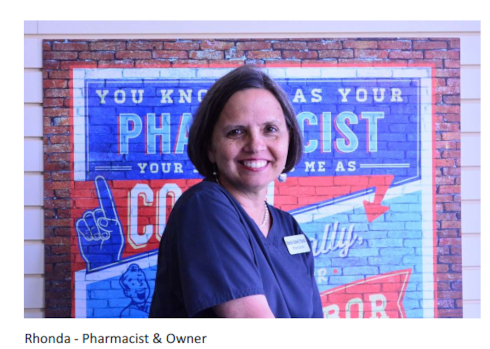 After almost 20 years of caring for and about you
Madison Pharmacy & Homecare opened in 2004 under the ownership of two local pharmacists, Rhonda Caldwell and Tammy Wray. After nearly 14 years of business, Rhonda is assisted by pharmacist Stewart Eckard, as well as a support staff of eight additional technicians/employees. As a team, the staff offers individualized services, including vaccinations, weekly dosage packaging, free delivery, medication therapy management, Medicare part D assistance, diabetic shoes, & free children's vitamin program, all in a friendly environment that is considerate of both you and your time!
September 13, 2023
ADDITION OF A NEW COMMUNITY PHARMACIST
JOSHUA GLATTER - Doctor of Pharmacy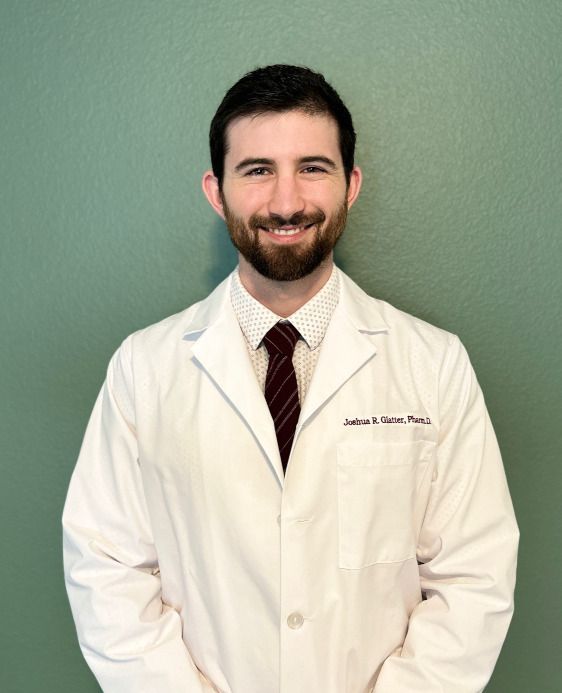 Rhonda Caldwell, PharmD, President of Madison Pharmacy & Homecare has announced the addition of Dr. Joshua Glatter, a community-based clinical pharmacist to her staff. Joshua will join her and Stew Eckard, PharmD as they expand their clinical service offerings to the community.
Josh completed his clicical rotations at OCHSNER LSU Health Shreveport in Shreveport, LA and Conway Family Medical Center in Monroe, LA. Josh received his Doctor of Pharmacy degree (PharmD) from the University of Louisiana at Monroe with a perfect 4.0 grade point avarage.
Dr. Glatter will be working with physicians in the community to provide an area of clicical services including vaccinations, diabetes education and clinics, medication consultations, management and education and on-site testing. He begins providing clinical service to the citizens of Madison and the surrounding area Sept. 18, 2023.
Please join us for a community reception (food and drinks provided) to welcome Joshua to the Madison community. The reception will take place on Tuesday, October 3, 2023 in the Madison Pharmacy & Homecare Gift Shop located at 125 W. Murphy St. Madison, NC 336-548-0049.
| | |
| --- | --- |
| | Michelle is a CRPhT working with the pharmacists and also serves as Inventory Manager. |
| | Camryn is a CRPhT who serves serves as our SYNC Specialist. |
| | Diane is a RPhT who serves as our Dispill Specialist. |
| | Jaime is a RPhT who serves as Outcomes and Immunization Specialist. |
| | Spencer is one of our Customer Service Specialists. |
| | Lynda is one of our Customer Service Specialists. |
| | Sandy is our Finance Coordinator. |
| | Charles is our IT Support Specialists. |
| | Harry is in charge of community outreach. |
| | As Shipping & Receiving Coordinator, Peaches watches for Deliveries. |
| | Stella is our friendly Hospitality Specialist. |